Our school attendance target is 96%.
National attendance for 2021/2022 was 92.4%
Spixworth Infant School attendance to date is 95.43%
Attendance Awards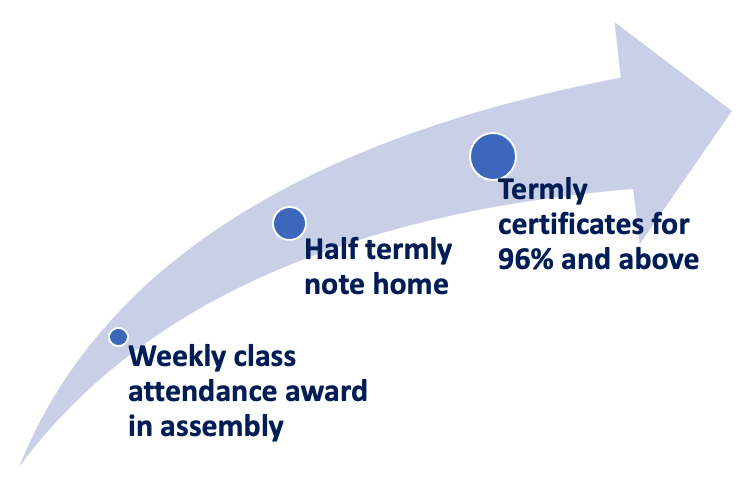 What to do if your child is unable to attend school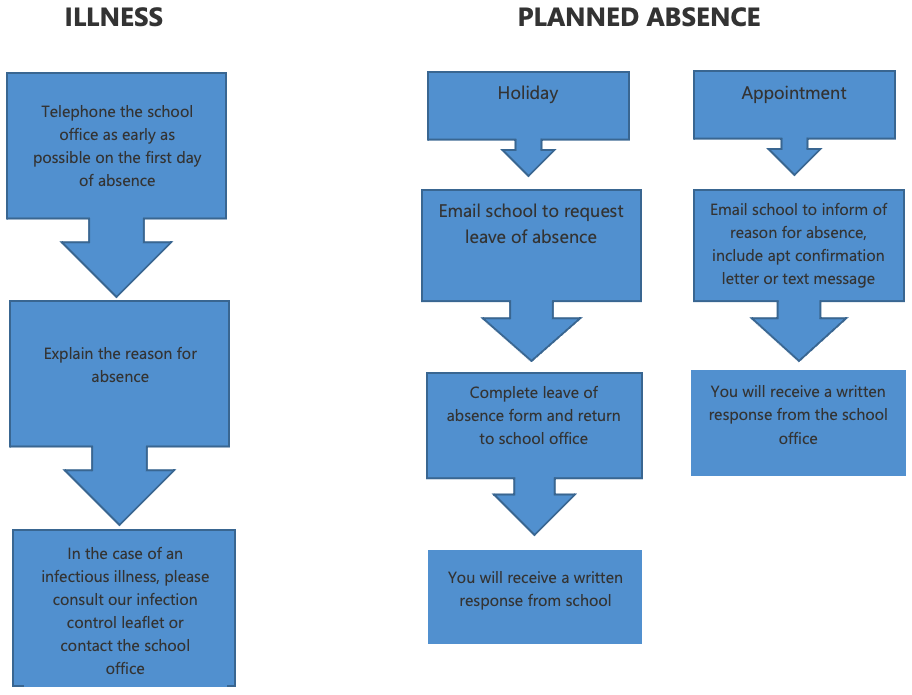 During the school day: Illness and emergencies
If your child is taken ill or has an accident during the day we will need to contact you as soon as possible.
Please ensure the school office has an up to date home and work telephone number for you. You must also provide us with a secondary contact in case we are unable to contact you personally.
Children collected or returned to school during the day must report to the school office for signing in or out of the register.
Days off school add up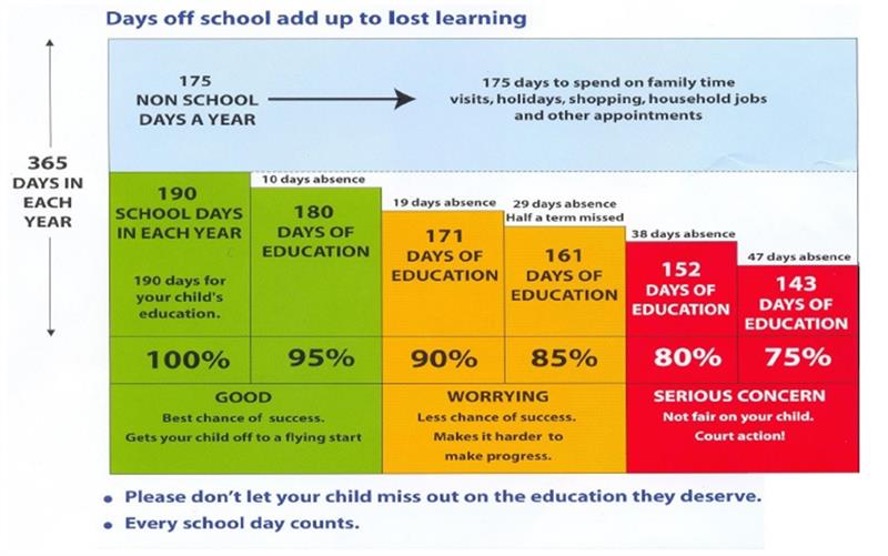 Impact of lateness on learning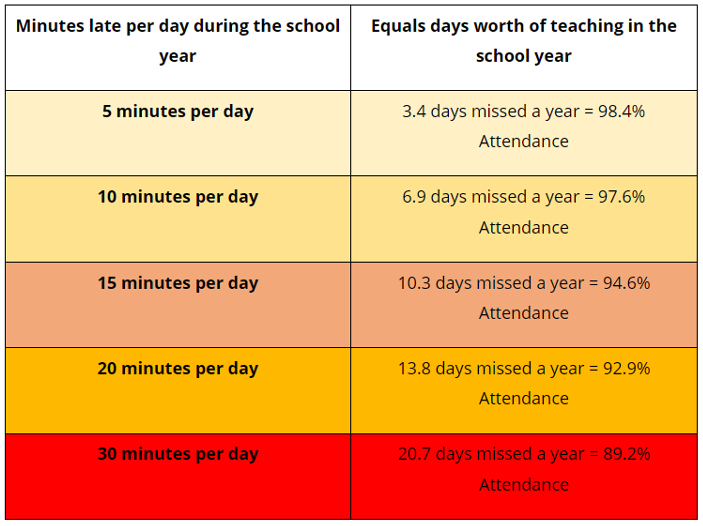 Holidays in term time: Links between Attendance and Attainment