The Children's University aims to inspire children to engage in learning outside of the classroom.  After school clubs (including those run at our school) and many other weekend and holiday activities can be recognised as extra learning.  Many places, such as local museums, also offer free entry if your child is a member of Children's University.
University Passports
Children who join the scheme are given a "University Passport."  The Friends of Spixworth School have agreed to pay for half of the cost of a passport, currently £5.  All of the activities/hours of learning that a child completes are recorded in the passport.  Each activity must be stamped by the learning provider in order for it to be valid.  We collect University Passports in every half term to stamp eligible activities and update records.
Graduation
Children are able to celebrate their achievements with certificates and even a special graduation day!  We recently took 15 graduates to a special ceremony where they were rewarded for their hours of extra learning!  Some of our children built up their credits through activities such as gymnastics club, rainbows, football training and swimming lessons.
Our Children's University Coordinator at Spixworth Infant is Miss Hines. Please pop in to the school office if you would like more information about how to get your Children's University journey started.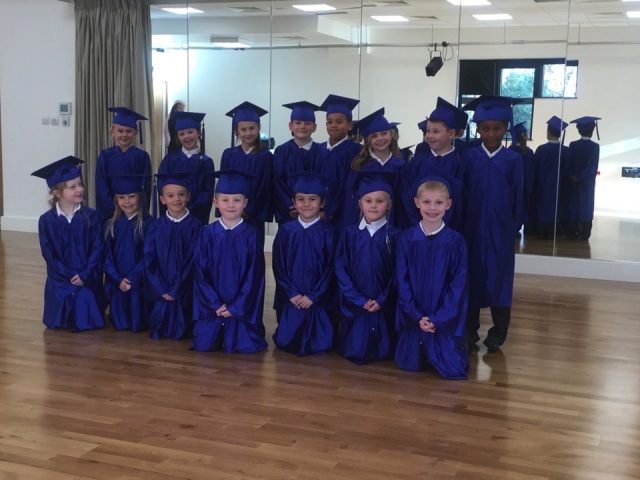 Children's University Holiday Challenges